Returning to Office: Four Steps to Creating Your Hybrid Office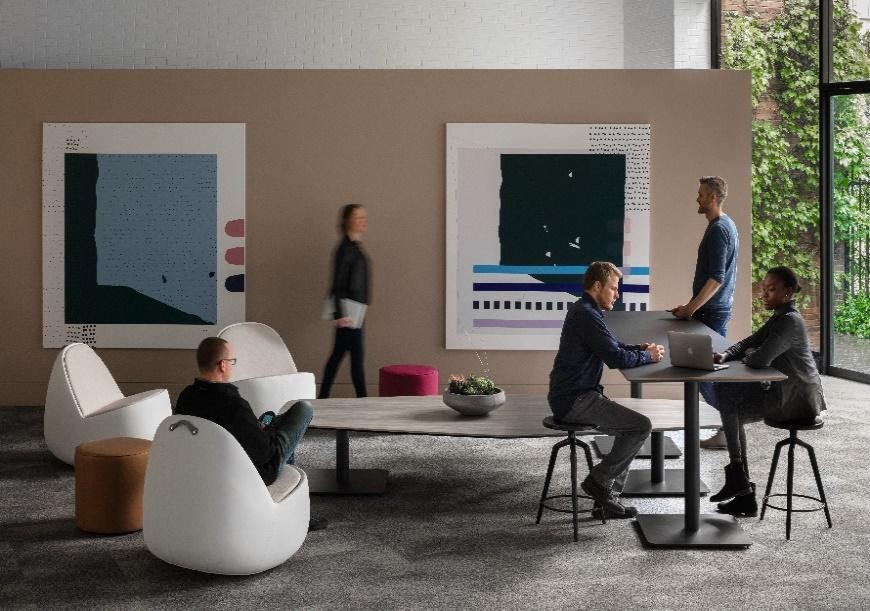 Thinking about coming back to the office isn't as simple as sending out and email and telling everyone to meet back at 8:00 am on Monday and then everyone comes back and pretends the last 15 months didn't happen.
People have changed. How we work has shifted. Safety can sometimes feel out of reach. And nothing is the same.
Yet, we are still people, working together to deliver amazing results for our customers.
If you are like me, you are pulling together return to work plans and thinking about the best way to strategically make everything work, positively impact culture, and have a healthy, safe return to work. Easier said than done.
Most likely, your work from home strategy was haphazardly put together, "Everyone grab your laptops! We will email you about everything else." And you send people home and figured it out. Perhaps it felt a bit crazy and out of control.
Returning to the office doesn't have to be the same experience.
And what do you do with our open, collaborative, shared office? You know the one that you worked so hard to create over the last 5 years? There are no walls, open spaces and shared places are the theme of your workplace. And now, your workplace, as it is currently designed, doesn't work.
Enter the Hybrid Office.
Use these four steps to gather information and make an informed decision about what kind of workplace your team needs and how to implement.
Step 1 – Find out what your people need.
Send out a survey to your teams and see what they are hoping for in a return to the office. Some questions around safety, space, and in/out of office need to be asked.
What does a safe return to the office look like for you?
What balance of working from home and working from the office are you hoping for in the new normal?
What areas of the office don't seem like they work in a post-pandemic world?
What are you nervous about in the return to the office?
What did you miss working from home?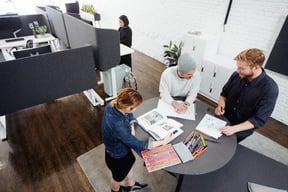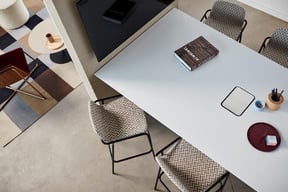 Step 2 – Find out what management needs.
Send out a similar survey to management, but get clear on a few additional pieces of information.
What hindered productivity for your teams working from home?
What assisted productivity for your teams while working from home?
What does the preferred future of working from home and from the office look like for you? For your teams?
What concerns you about coming back to the office?
Step 3 – Compile and look for themes.
With all the feedback compiled, there are most likely 4-6 themes that need to be dealt with and addressed. There is no doubt that the physical office space is one of the main ones, in fact it might be your biggest concern to tackle.
Some common themes we have discovered are:
Reconfiguration – what can we keep and reuse?
Collaboration – what does this look like in our culture post-pandemic?
IT – what do we need to add to allow for hybrid workers, collaboration, and communication?
New spaces – Phone booths, activity-based working pods, and touch down stations along with offices – what do we need where?
Reducing
Creating new layouts of furniture, adding space and more 'breathing room' to open offices, and finding ways to keep connection and collaboration will most likely be high on your list of priorities.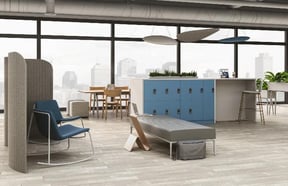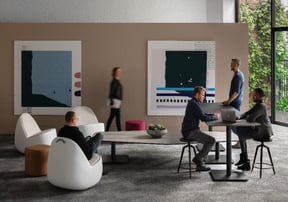 Step 4 – Make a plan and execute.
Assign a champion for each of the things and have them make recommendations and implement solutions. It is always best to ask the team to participate and be part of the change. The people who made the suggestions or highlighted the needs most likely want to be part of the solution – don't forget to ask them for assistance!
Call on experts in each of the areas to assist you as you put your plan together.
We would love to help you as you plan your return to office and develop your workplace strategy for a model that aligns with your culture, company goals, and future needs.
A few tweaks, some new pieces and products, and a lot of innovative ideas can breathe life back into your office as your team comes back. We would love to help you as you work towards a hybrid workplace or a full work from the office approach.
Whatever your post-pandemic office furniture needs are, we are confident we can find you a solution.