Huntsville School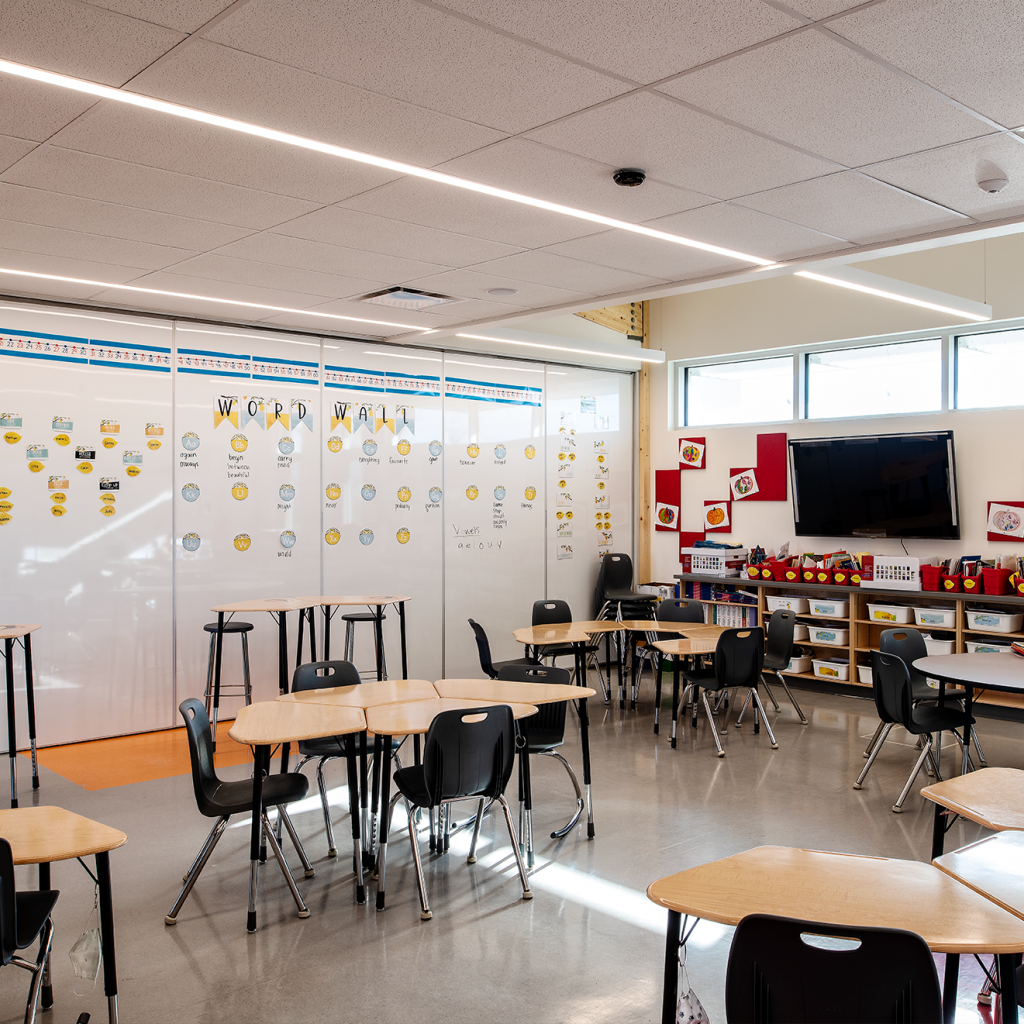 CDI Spaces is the leader for education and business workspace furnishings in Alberta.

Spaces: Flex Space Areas, Learning Commons, Hallway Seating, Student-Centered Classrooms, and Offices


Location: Iron Springs, Alberta


Scope: New Build and Modernization


Virco and OFGO: Allsteel
Collaborations between CDI Spaces and Huntsville School was the key to success for this brand-new school project. The intention of this project was to create flexible seating options throughout the school, enhance students' learning environments and create multi-purpose spaces.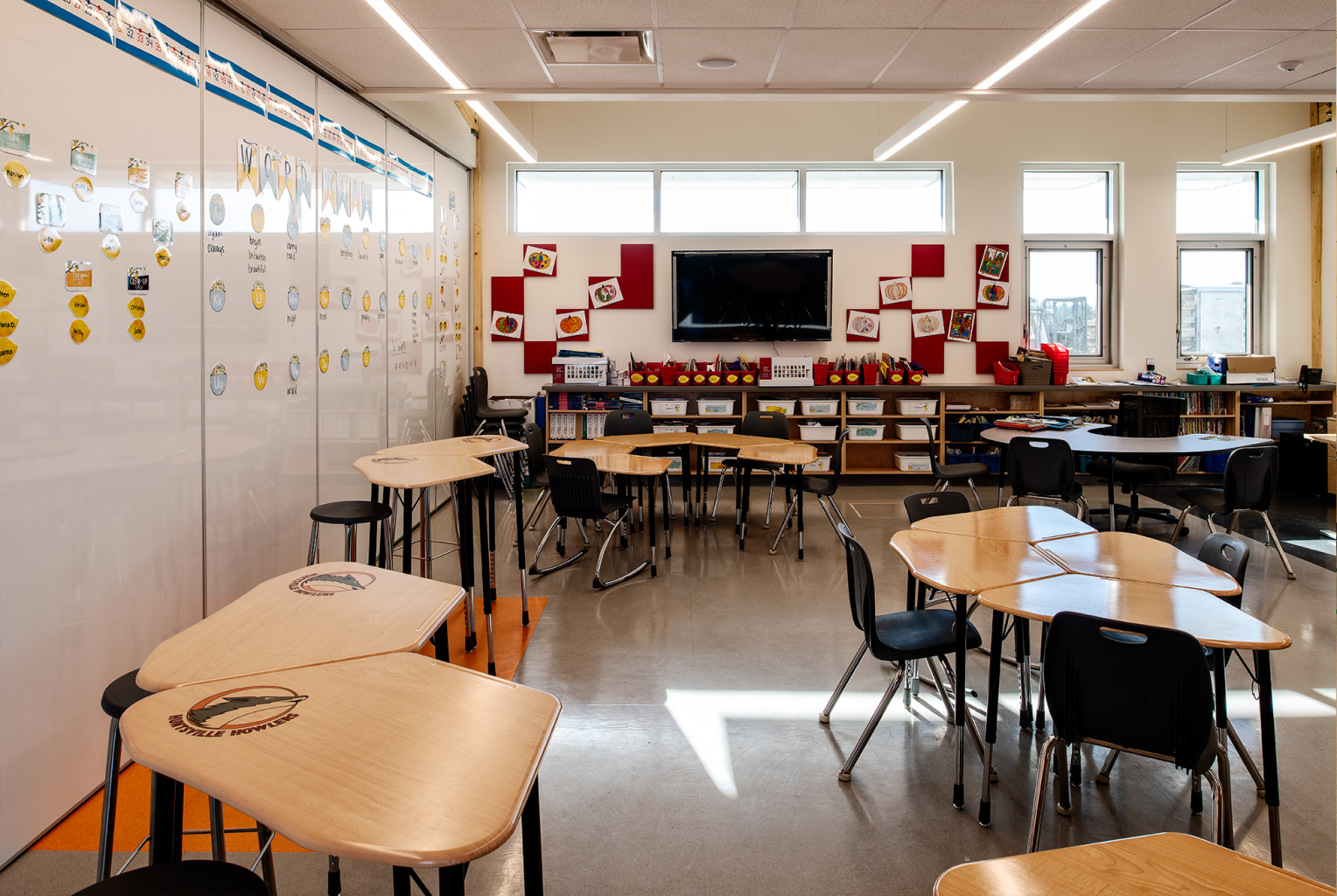 Student-Centered Classroom
Having understood Huntsville's vision of creating flexible and balanced space for students, CDI Spaces' student-centered classroom is applied. This classroom philosophy allows students to choose the learning environment that suits them, while encouraging teachers to use creative teaching methods and have frequent interactions with students.
For the classroom, CDI Spaces used Virco ZHEXM Student Desks because of its flexibility function – everything can be reconfigurable within minutes. Virco Stand-up Tables were also used as they allow for students to stand when struggling to focus.
One of the unique elements for the Huntsville School project was branded furniture. Tabletops around the school were delivered with the logo of the Huntsville Howlers on them, creating a sense of pride and ownership for the staff and students in the space.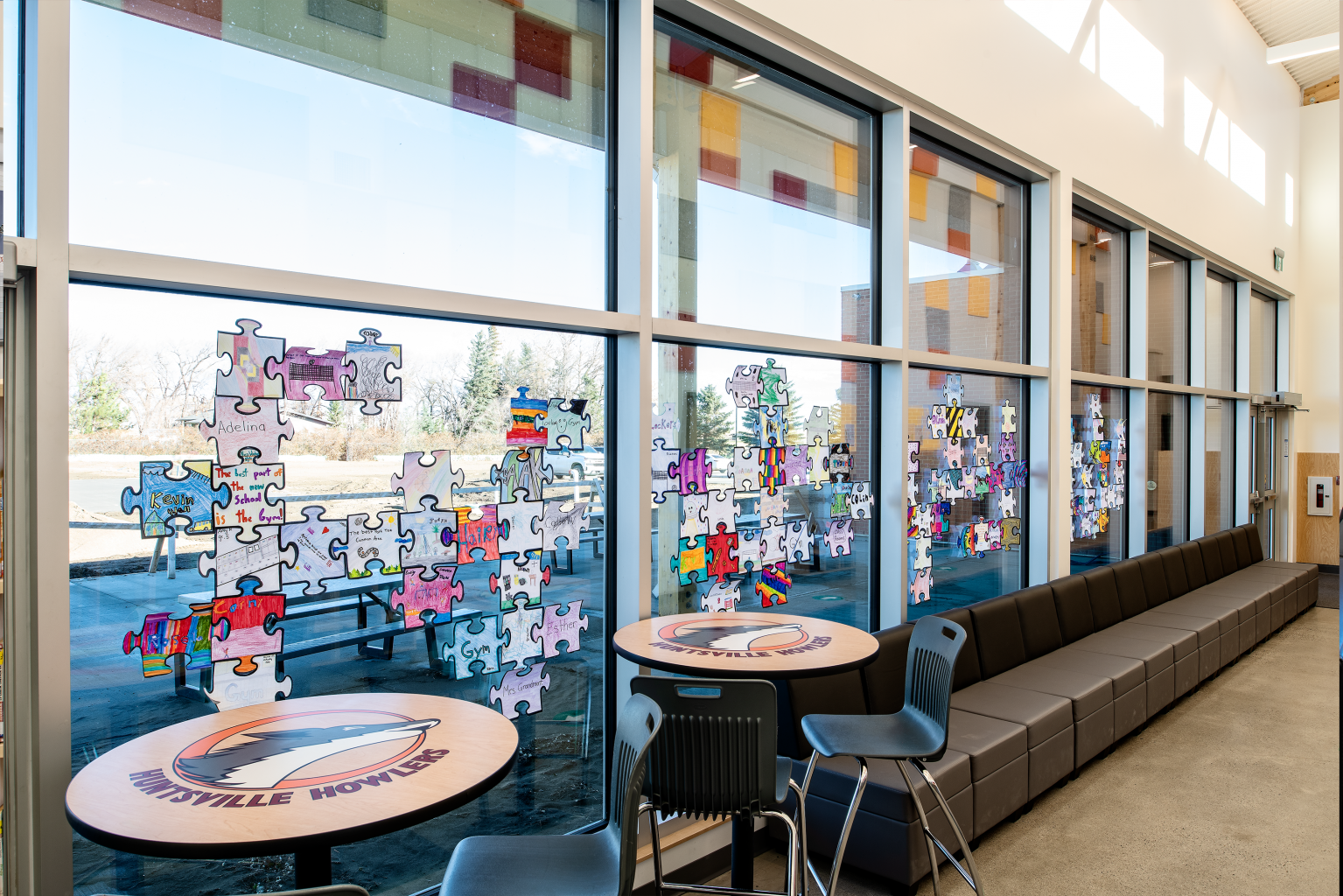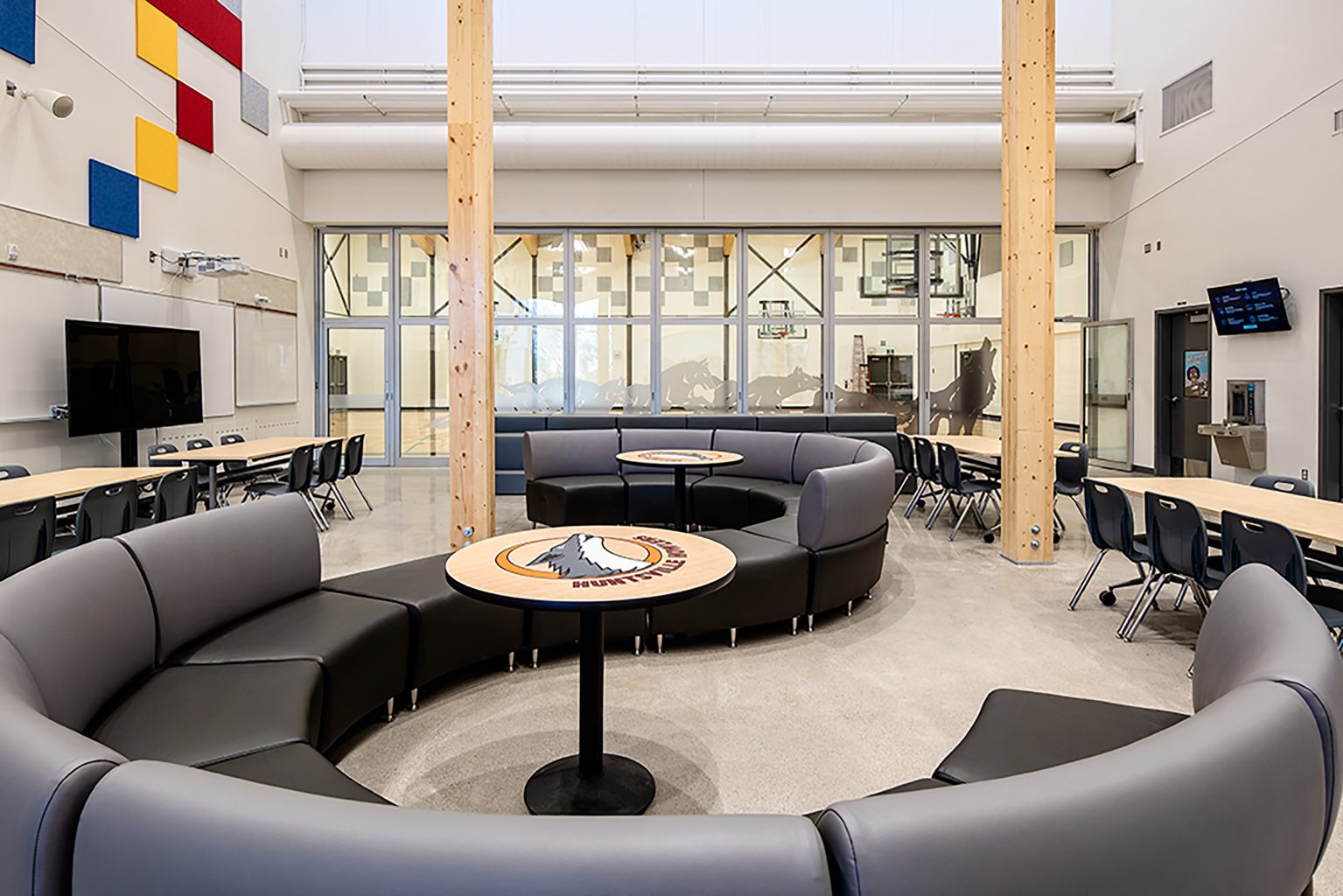 Welcome and Engaging Environment
Huntsville's vision was to create a flexible space for students outside the class where they can hang out, relax, or do some homework. OFGO seating was a perfect option for this vision, promoting environments for self-expression and collaboration.
"It was a pleasure working with CDI to purchase furniture for our new school. The customer service was outstanding throughout the process, which included staff presentations, multiple product and design meetings, and a genuine interest in identifying the most suitable products for our spaces. Multiple school stakeholders have shared positive comments about the products in our common spaces and classrooms. The flexible seating options throughout the school enhance our learning environments and multi-purpose spaces. I would highly recommend working with CDI for any school furniture purchases. While I appreciate the work and support from all of their staff, Craig's ongoing service was remarkable."
We have a passion for creating spaces that enhance your day-to-day life. We would love to connect to discuss how we can help make your dream a reality!