Edmonton Christian West School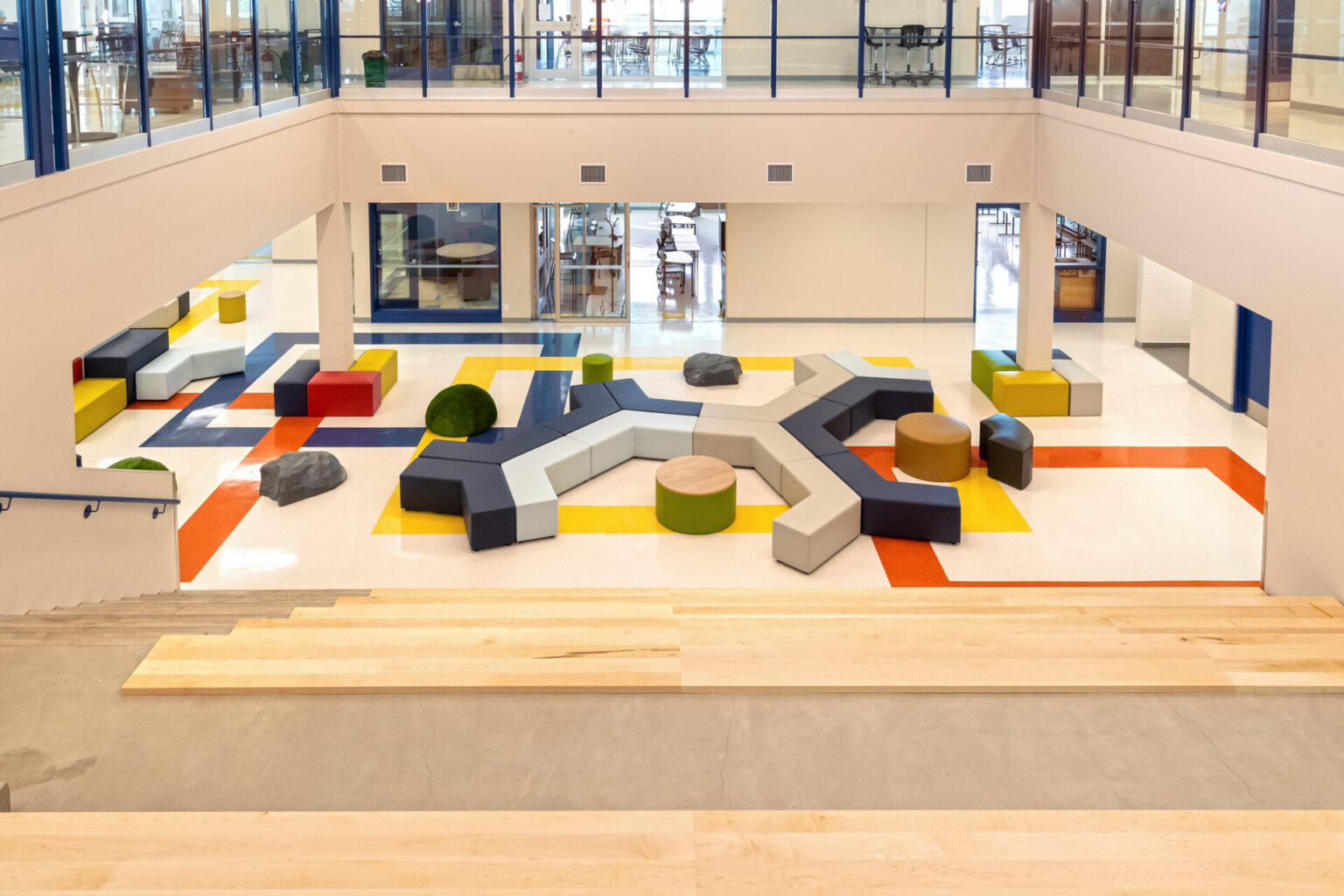 CDI Spaces is the leader for education and business workspace furnishings in Alberta.
Size: Flex Space Areas, Learning Commons, Hallway Seating


Location: Edmonton


Scope: Planning Specification, Delivery & Installation


Furniture Used:

Artopex, OFGO
Edmonton Christian West School underwent a complete modernization, which meant the opportunity for the school to start from scratch and completely re-envision their layout. To design this space, we needed to understand what the space would be used for, and when the space would be used.
One of Edmonton Christian West School's vision is to create a multi-functional place where kids can come between classes to hang out, relax, or study.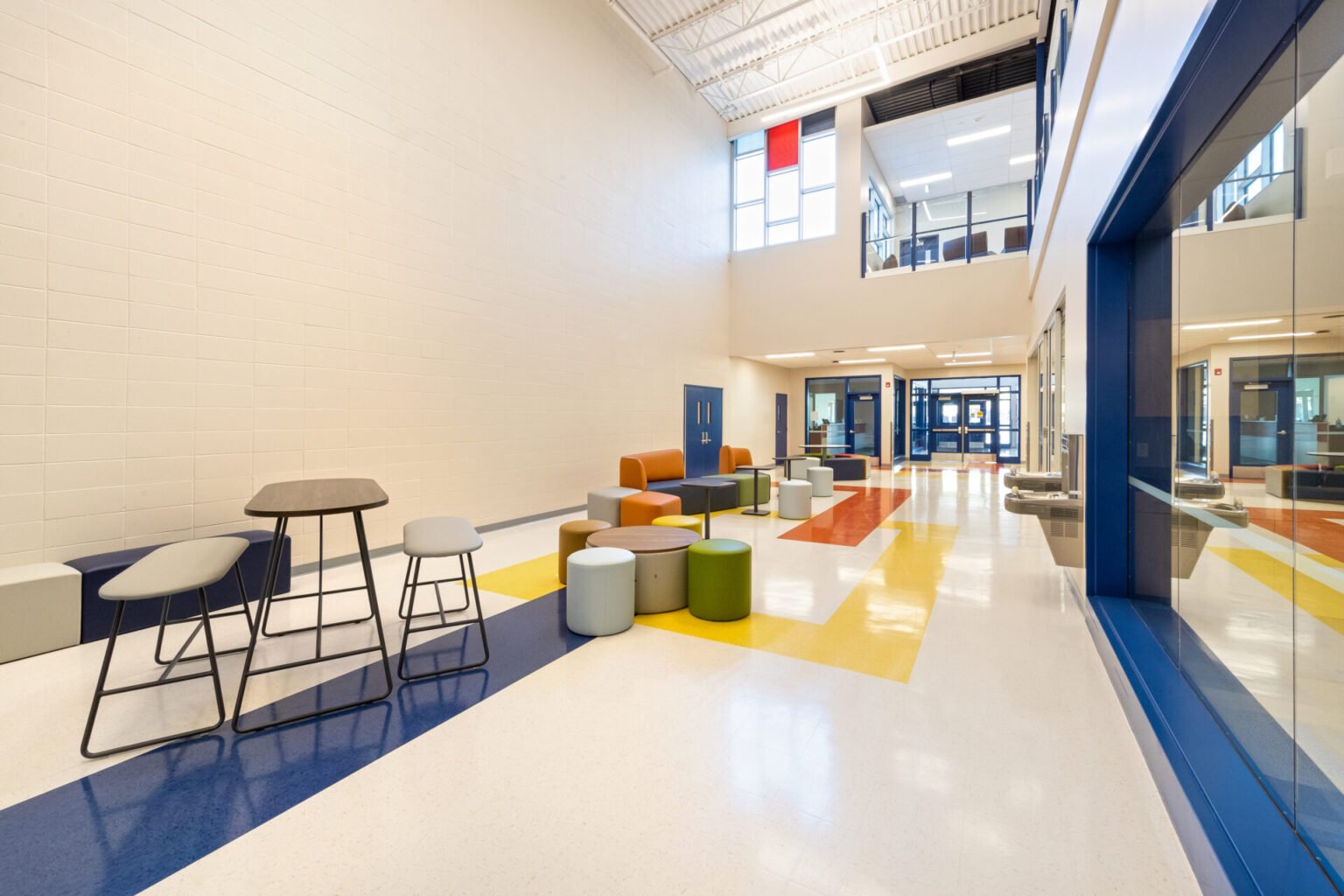 Using colours to enhance learning and boost mood
Inspired by the desire to create an energetic and fun learning commons area, we particularly applied the effects of colour psychology to heighten creativity and instill a sense of warmth, peace, and calm with yellow, light green, and orange.
With an emphasis on flexible, modular furniture, we outfitted the space with the laminate top ottoman cluster, which could be easily pulled apart and reconfigured. One of the hopes was to allow students to choose how the breakout rooms would be used, whether for relaxed or focused working. The installed provided seating on both sides, for a degree of separation for students who valued quiet work.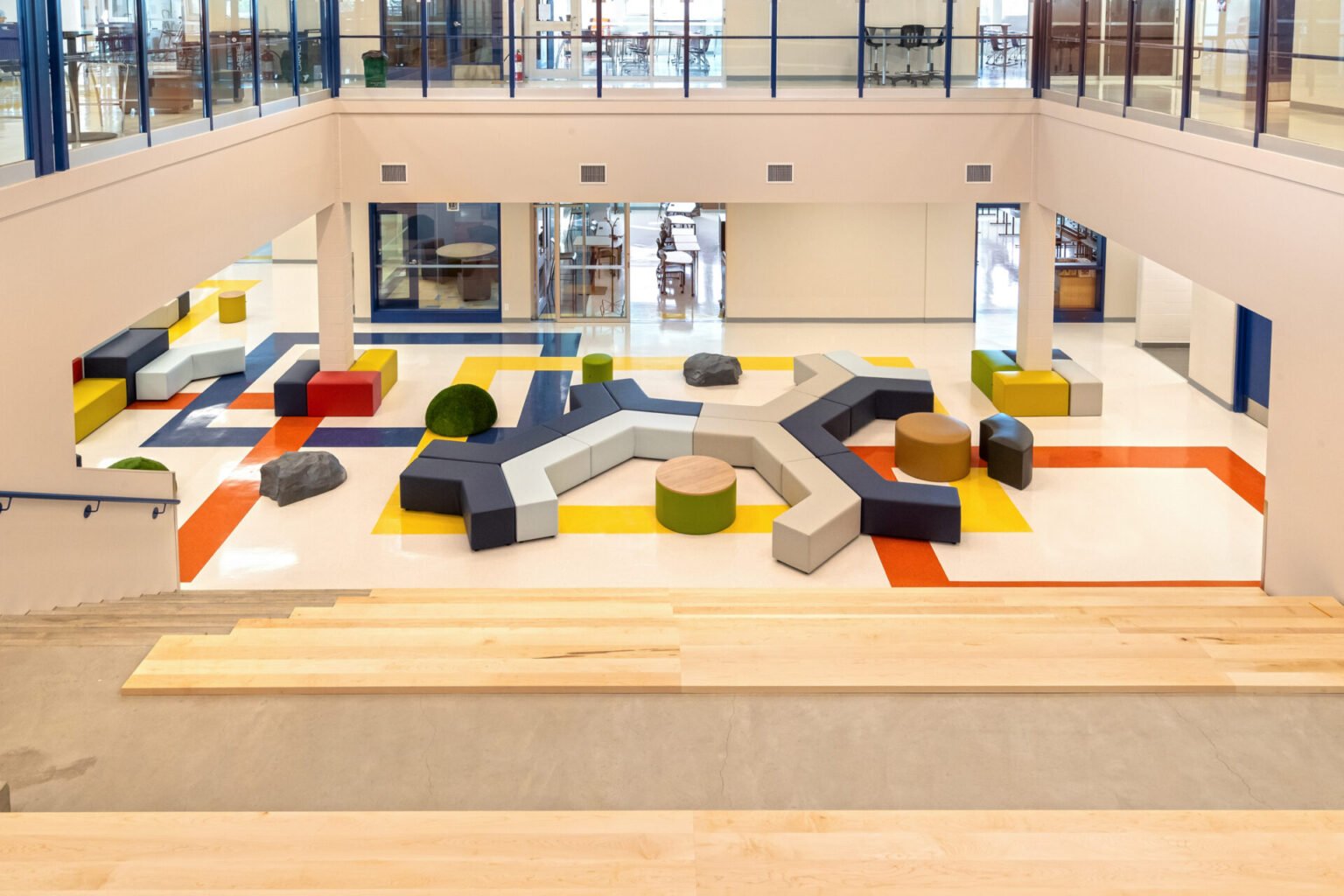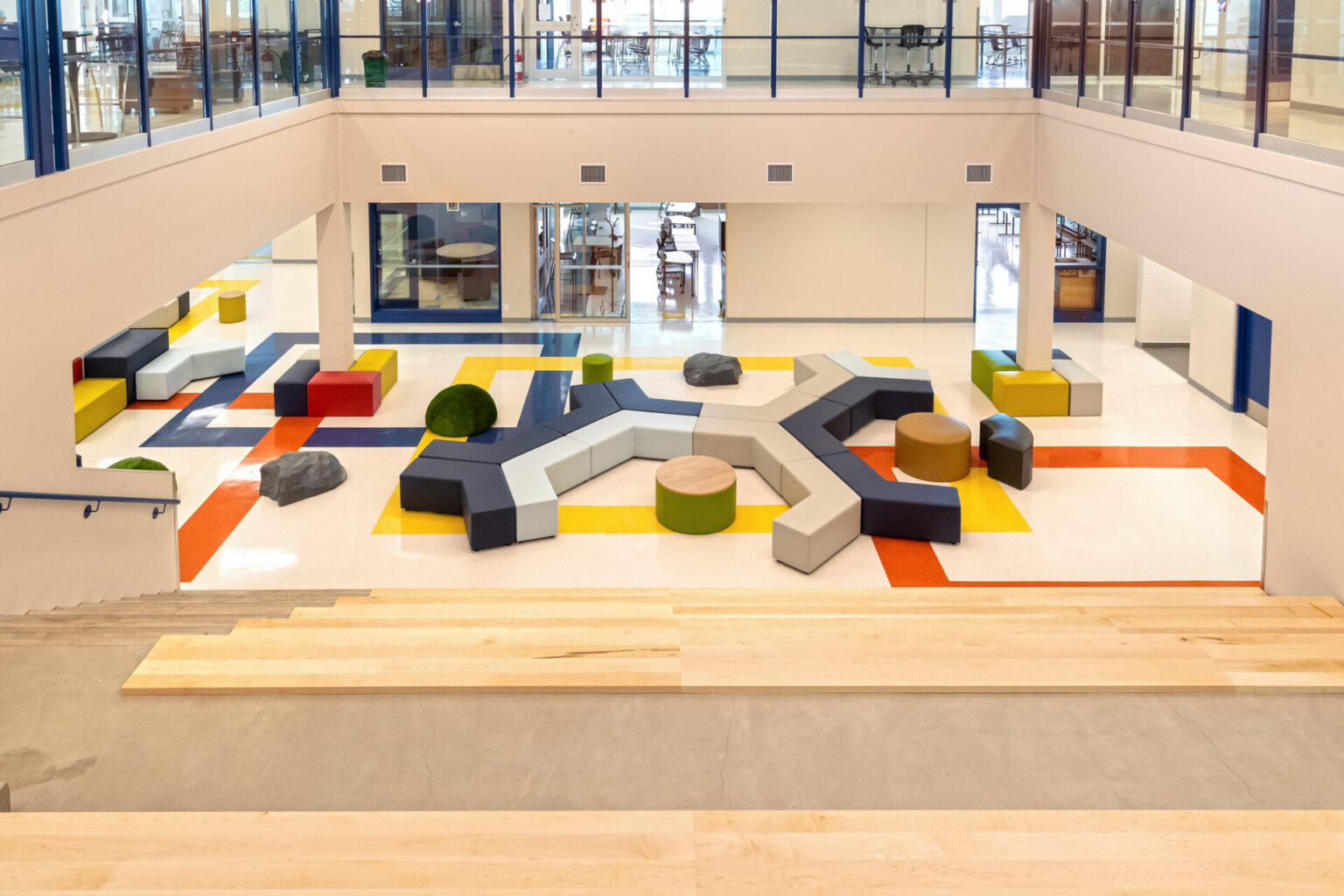 Freedom to create their own space
We arranged this area towards the front bleachers to be flexible and reconfigurable. On a regular day, the meeting area could be used as a spot for students to come together during lunch, and on other days, the furniture could be removed to act as a stage for school assemblies and gatherings. Edmonton Christian West School also wanted the entrance to make a stunning first impression. Keeping with the bright and welcoming theme, the inspiration for the front area came from the symbolic Edmonton River Valley. The space loosely mimicked imagery of the river trails, with soft seating winding through the centre of the space. Other pieces like the rubber outdoor rocks and detachable soft seating tower were meant to give the impression of hills and mountains. Tactile pieces like the grassy ottoman also provided sensory stimulation and a realistic flair.
"Edmonton Christian schools were looking for ways to help students learn the way they felt most comfortable. The furniture had to be flexible so that students could choose what was best for them. That meant that we had to have options for furniture that allowed students to bounce and fidget, or where students could stand, sit, or slouch sometimes. The furniture had to be comfortable so there had to be some soft seating for quiet reading. We wanted the furniture to move fairly easily around the room so that the room could be easily reconfigured. All of this had to come at a reasonable price. CDI did help us a lot in the process. Their design team was fabulous in helping us choose options, colours, and appropriate setup. We also felt that the quality of the furniture was excellent and came with a price tag that was within our reach. We started buying the furniture a few years ago and have experienced ongoing support from CDI that we have really come to appreciate. For all of this, we are grateful as we feel our school is now a great place of learning for our students."
Peter Buisman, Executive Director, Edmonton Christian West School
Are you ready to speak with us about your classroom needs? Shoot us a message and tell us a bit about your current space and your goals. We will be in touch with you asap!