Edwin Parr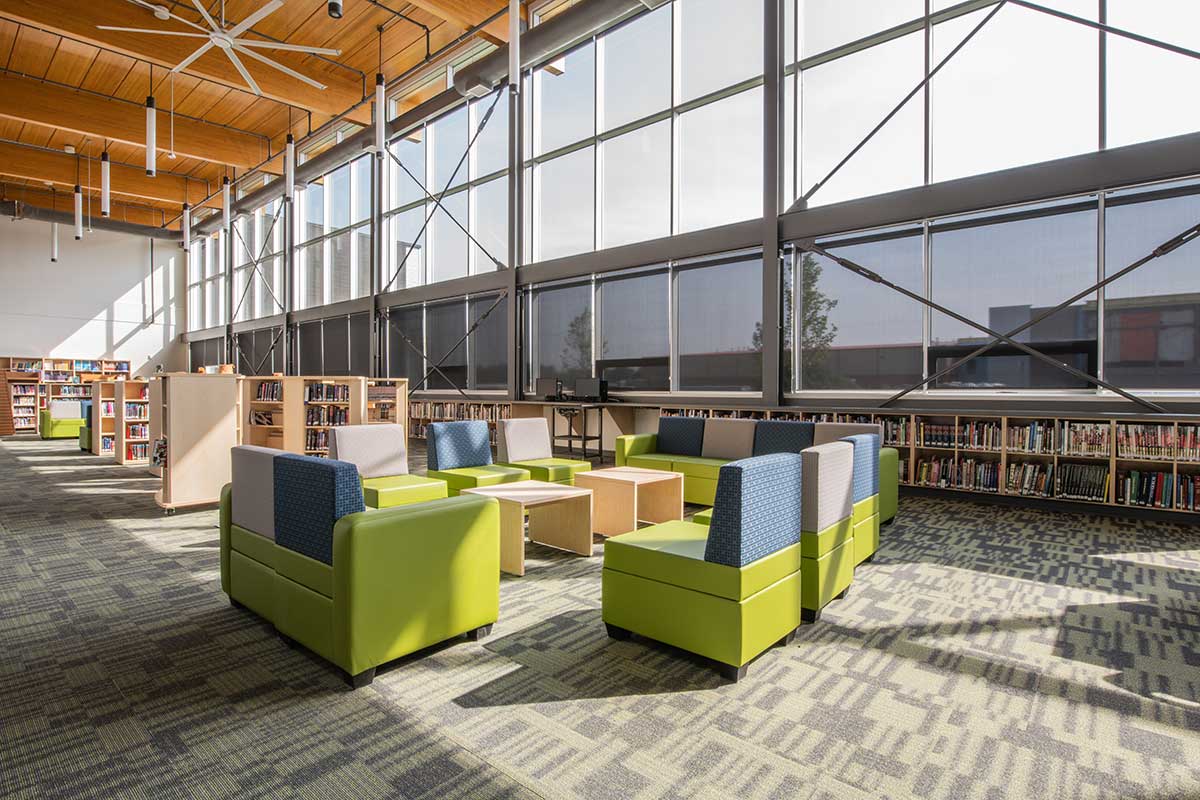 CDI Spaces is the leader for education and business workspace furnishings in Alberta.
Size: Classrooms. Common Spaces. Learning Commons


Location: Athabasca


Scope: Planning. Specification. Delivery & InstallationPlanning. Specification. Delivery & Installation


Furniture Used: Virco. Artopex. OFGO. MityBilt
The Edwin Parr Composite High School is a newly constructed school located in Athabasca that was built to replace their original school first built in 1948 that had become worn and broken due to heavy use over the years. Designed from the ground up to be a state of the art school, the interior incorporates many of the ideal 21st-century learning concepts, including a bright and welcoming learning commons and flexible classroom areas that include transparent sliding walls that open and close to support student-centered learning in both large gatherings and smaller focused groups. CDI Spaces worked closely with the faculty staff as the school was being built to understand their unique needs with an emphasis on delivering Student Centered Classrooms where children can stand, sit, rock and wobble and use healthy movement throughout their day to improve focus and concentration. To truly support the flexible learning solution the school was seeking we supplied furniture by Virco, Artopex, Ofgo, Mitybuilt in Edwin Parr's school colours to ensure all pieces could be used anywhere in the school without them standing out.
We have a passion for creating spaces that enhance your day-to-day life. We would love to connect to discuss how we can help make your dream a reality!