Tsuut'ina High School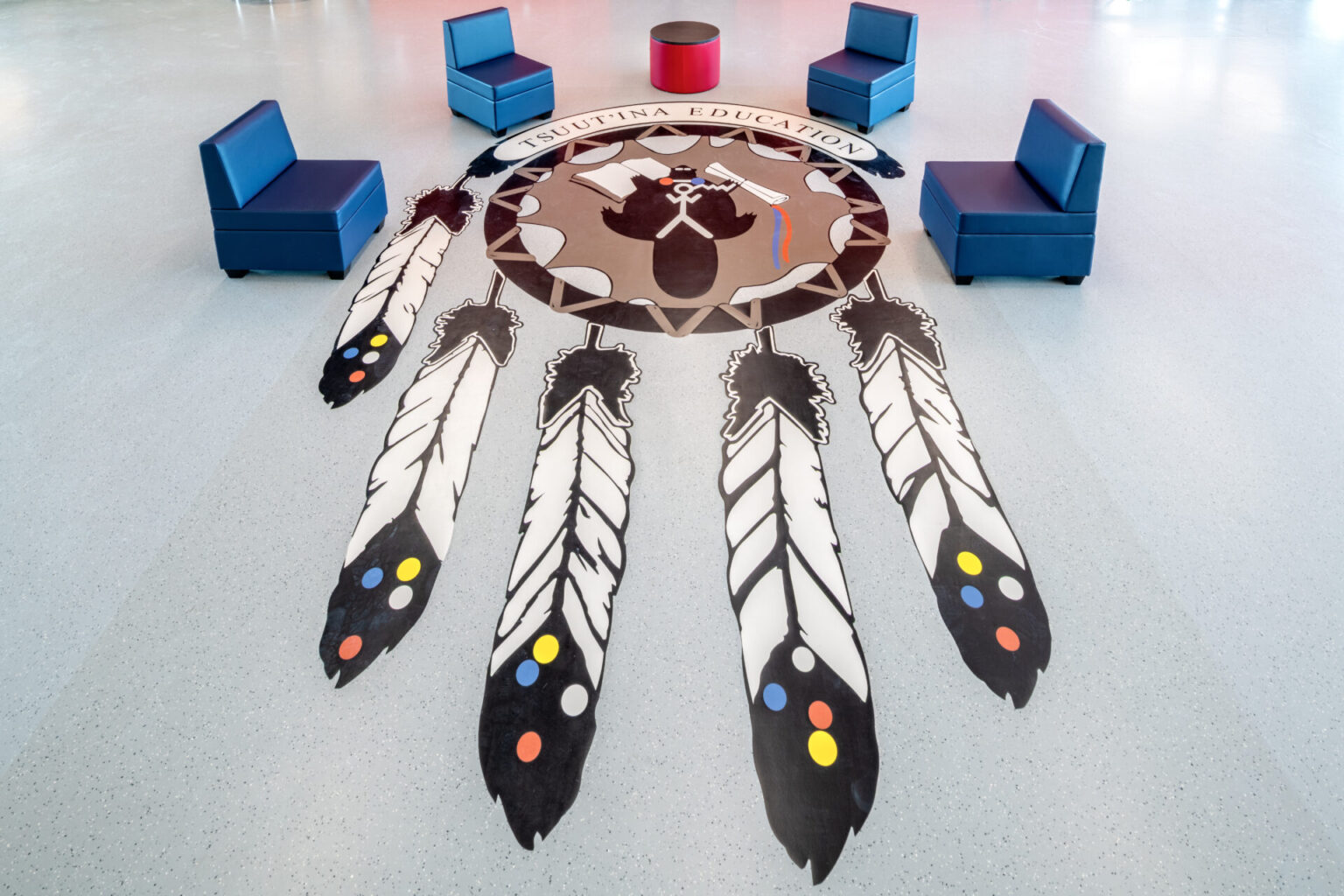 CDI Spaces is the leader for education and business workspace furnishings in Alberta.


Name: Tsuut'ina High School


Location: West of Calgary


Scope:

Plan

n

ing. Sp

ecific

ation. Delivery & installation


Furniture Used:

Artopex Virco HO

N
CDI Spaces partnered with the Tsuut'ina Nation on their brand new 4,000-square-metre high school project in the west of Calgary. The new state-of-the-art school includes a theatre for fine arts, a culinary space, a learning common area, and a gym. The scope of the project included outfitting and furnishing the entire school. Key areas we worked on the Cultural Room, Elder's Lounge, student gathering area, student support services, and classrooms.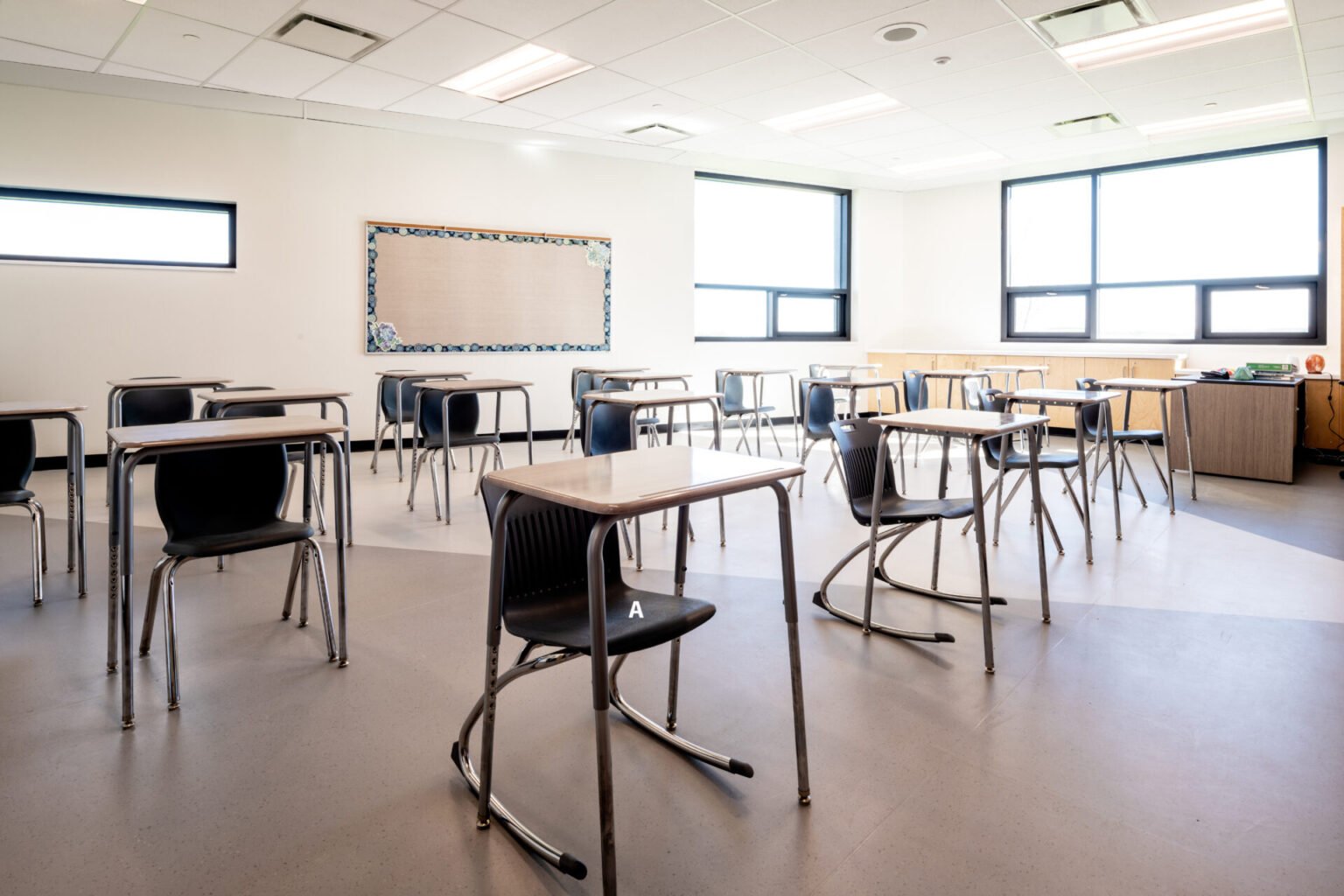 TsuuT'ina High School Classroom designed by CDI Spaces with Analogy Series Rocking Chair
Designed with distancing in mind
We took design and usability into account, while considering the unprecedented experience of the post-COVID classroom for students. Classrooms were designed with a lot of spaces, allowing students to move around, as well as ensuring physical distancing between students.
Flexibility was key to design success
One key aspect Tsuut'ina high school wanted us to consider in the overall design was flexible seating. From individual student desks that could be moved around the space, to rocking chairs that encouraged student flexibility to high stools for in-between spaces, we ensured that all areas would be able to serve various configurations over the years. In addition, combing gentle movement and flexible support, we added rocking chairs in every classroom to help children channel excess energy into their learning endeavours.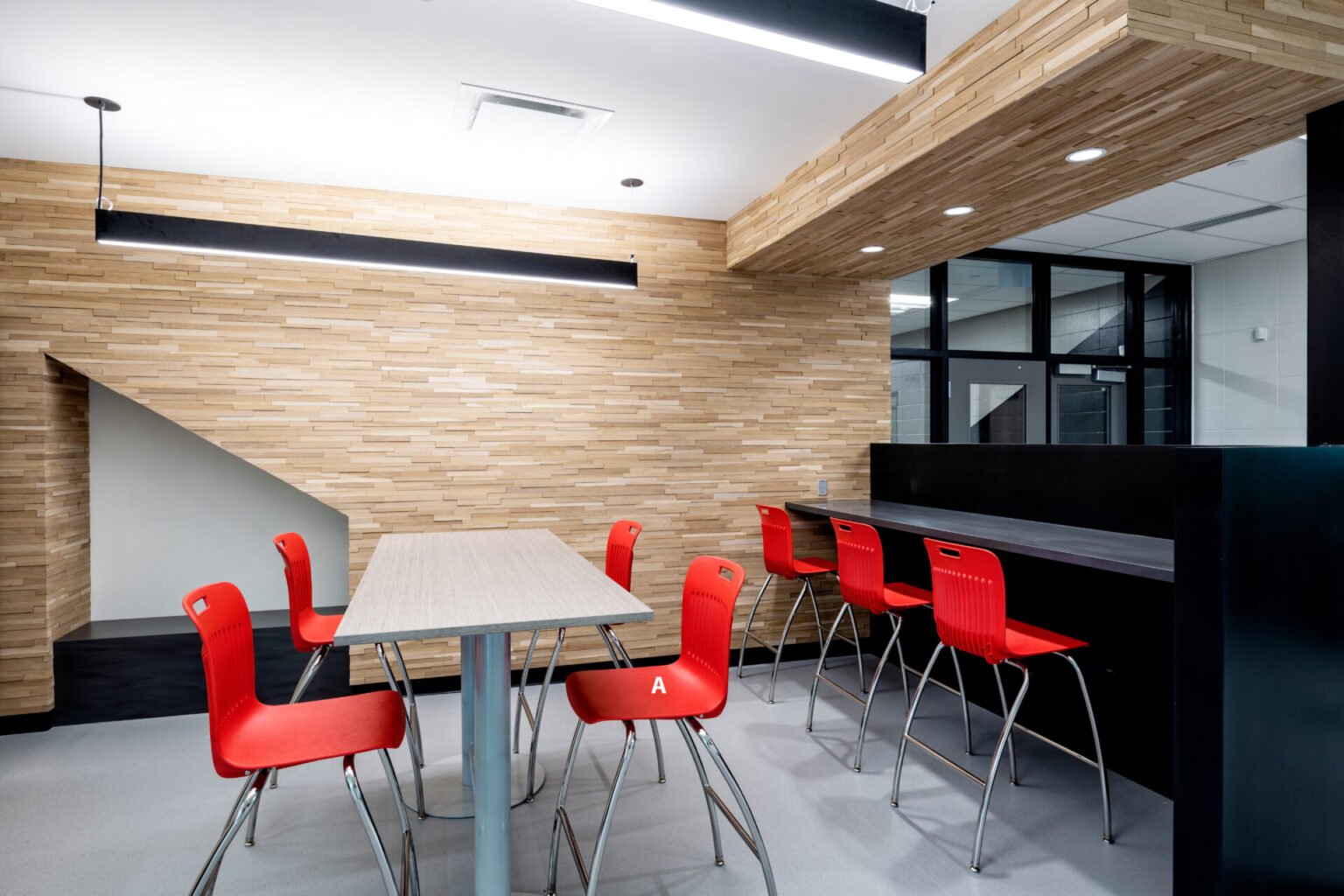 TsuuT'ina High School – Learning Commons Designed By CDI Spaces with Analogy Civitas Stool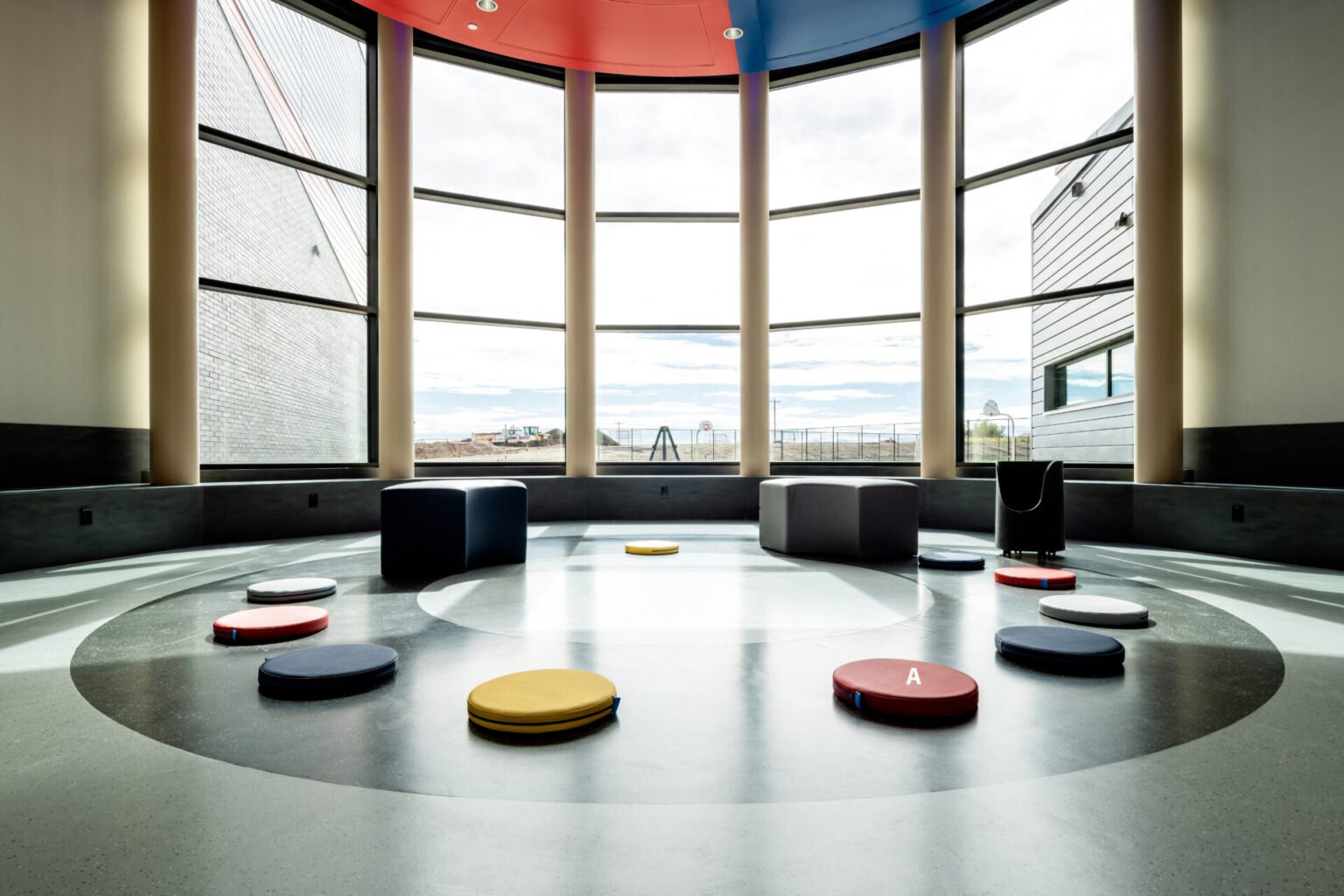 TsuuT'ina High School – Cultural Room Designed By CDI Spaces with WORKPAD Caddy Collection
Preserve traditional values
We designed the cultural room to mimic the feeling of being inside a Tipi with bright color accents for sentiments of vibrancy and vitality. Used for drumming and communal activities, the room was designed as a hub for interaction. The floor cushions added a realistic element to the room and are able to be removed and stored in a caddy when not in use.
"The Tsuut'ina Nation constructed a new state of the art high school to meet the needs of the community for future generations. Right from our first discussions, CDI Spaces knew the significance of creating the best learning environment for First Nations students. They understood our journey to develop an education system that incorporates land, language and culture that engages the traditions of the past with visions of the future. CDI Spaces provided the learning environments to achieve these goals."
Jeff Horvath, Principal, TsuuT'ina School
Are you ready to speak with us about your classroom needs? Shoot us a message and tell us a bit about your current space and your goals. We will be in touch with you asap!
We have a passion for creating spaces that enhance your day-to-day life. We would love to connect to discuss how we can help make your dream a reality!