Office Furniture for Introverts & Extroverts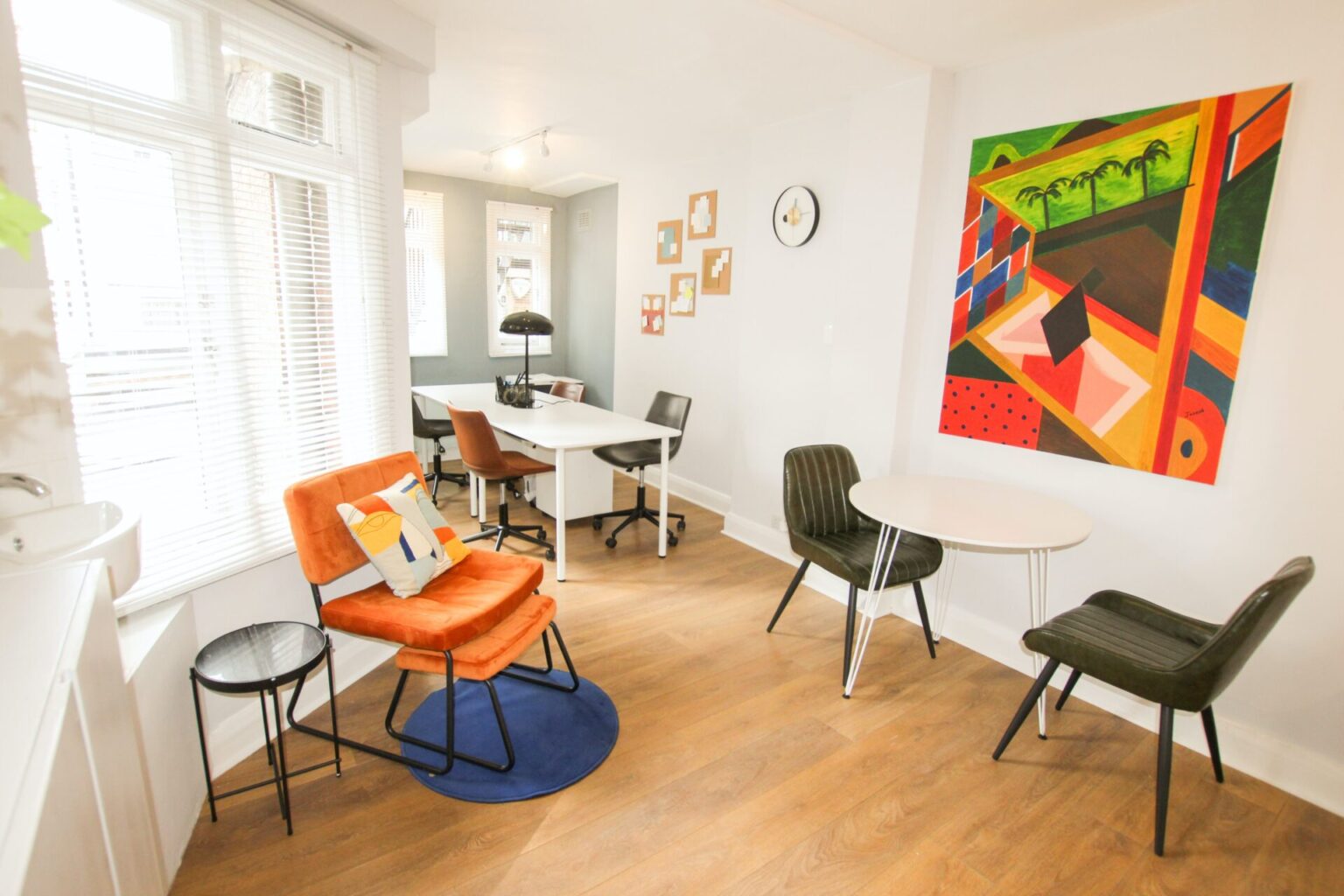 More and more companies nowadays have torn down walls, eliminated private offices, and replaced cubicles with open and activity-based spaces to make people more connected, encouraging collaboration and innovation. However, this office design is not a one-fit-all solution. Because an office is a mixture of extroverted and introverted individuals and they each thrive in different work environments. An open-office concept may work for extroverts who tend to be productive in environments where they can bounce off ideas with others. It, nonetheless, can be a nightmare for many introverts who crave quiet and alone time during the day.
How to design and furnish a workspace that attracts both introverts and extroverts and allows them to operate comfortably, read more below!
The biggest difference between extroverts and introverts is how they recharge. While extroverts will likely gain the energy in social interactions, introverts will likely find mentally drained from being around people for long periods of time and tend to recharge by spending time alone.
It has been proven that comfort in the workplace leads to increased efficiency. Therefore, no matter who the office is designed for, the goal is to create innovative and flexible furniture solutions that make the workday more comfortable and productive.
"People's perception of their ability to control their own working environment is reported as being an important element of their productivity." Adrian Leaman (1995)
Office Furniture for Introverts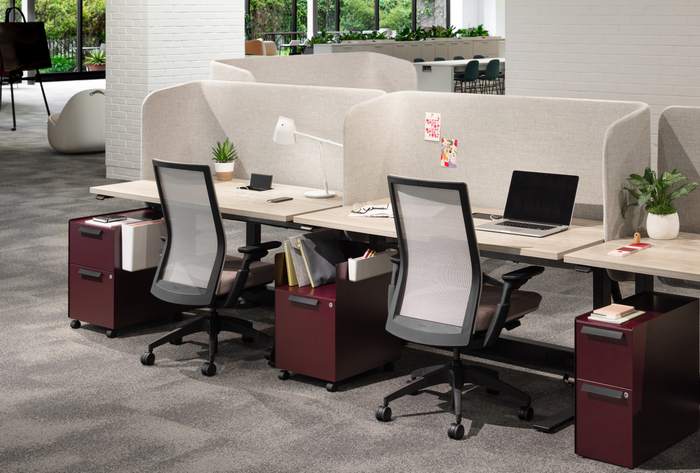 Introverted workers value privacy and quiet time. They need their own dedicated office space to focus and socially unplug if need be. Desk wraps and partitions like Allsteel's screens can provide damped acoustics, sneeze and cough protection, and a focus space all in one.
This is not to say that introverts only want to work in their assigned desking – changes in scenery and the autonomy for mobility can help these individuals select the best environment for their different work tasks.The Retreat Couch is a unique stand-alone piece that can be situated in either a common or quiet area.
Its concave headrest provides a degree of focus and separation from any distractions that might be going on in that work area. Likewise, seating like the Wedge Chair allows introverts to work independently, while still in a group, signaling the desire for solitude in a shared space.
Introverts are often accused of being "anti-social", but in fact, this is far from reality. As humans, we all need human interactions and close relationships to thrive. Therefore, make sure common areas and social spaces are just as inviting for introverts as for extroverts. Adding common-area soft seating with high barriers like the Unify Series is a great solution for incorporating dynamic and unique collaborative design for introverted workers. It is perfectly suited to collaborative spaces, but it is also flexible to move around and create some private spaces for casual gatherings.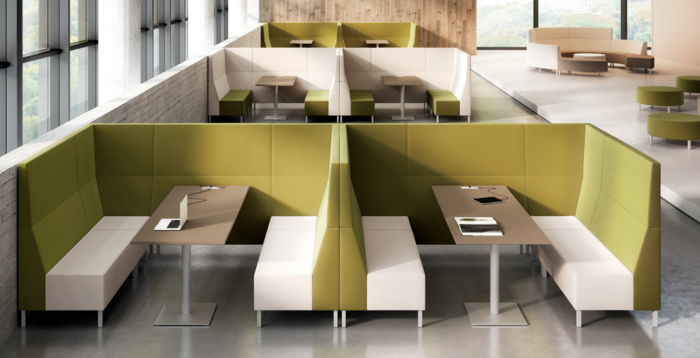 Office Furniture for Extroverts
Design solutions for extroverted employees can be a bit more unique and adventurous – any experimental pieces you would like to test run will likely be trial run by these extroverted individuals. It is highly recommended to create areas that allow for collaboration, inspiration, and new ways of working.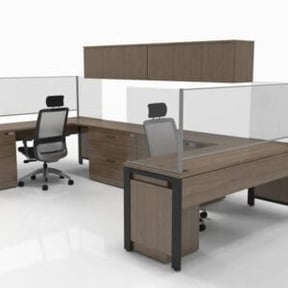 Easy to install and freestanding, the screens can be placed on workstations surfaces, reception desk or any other type of surfaces that requires a physical barrier between individuals.
Extroverts thrive on stimulation and collaboration with others. As much as they want to get together and have a brainstorming session, they still need to practice social distancing and follow the government's COVID-19-related regulations. In terms of individual pandemic and protective solutions, you may want to look at translucent screens that provide separation and physical barriers between individuals, while still making them feel like they are connected visually.
Many extroverts tend to be energetic and may need ways to hone or focus their attention while in the office. Movement pieces like the Rock can allow your extroverted workers to channel pent up energy into movement and creativity. The gentle rock is just enough to create a small rhythmic movement.
For a halfway solution on collaborative and private seating, try piloting the Downtown collection by Artopex. With soundproof panelling and a variety of possible reconfigurations, this collection allows your extroverted workers to congregate in common areas, while not directly collaborating on a project together. The possibility of new and unique reconfigurations will keep your shared spaces refreshed and exciting.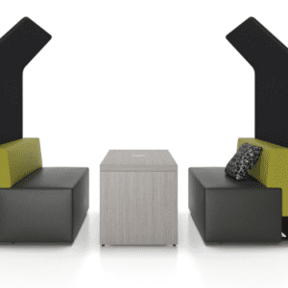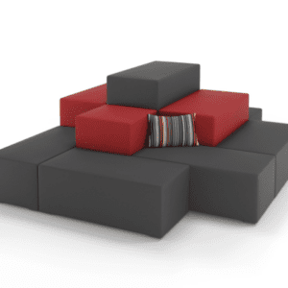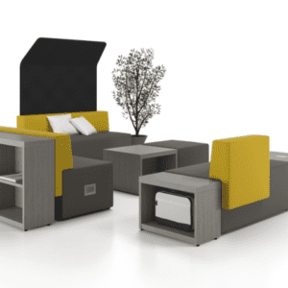 The Downtown Collection offers a casual professional work environment adapted to today's new ways of working and the associated technology. Whether your team meets standing up or sitting down, in large or small groups, for a minute or an hour, Downtown provides an atmosphere of freedom and well-being.
You can also get your extroverted workers excited to collaborate with collections like the Common Area Seating. Playing on different layers of focus, the Hedge collection is inspired by the modern-day water cooler conversation, emphasizing connection in passing and on the go.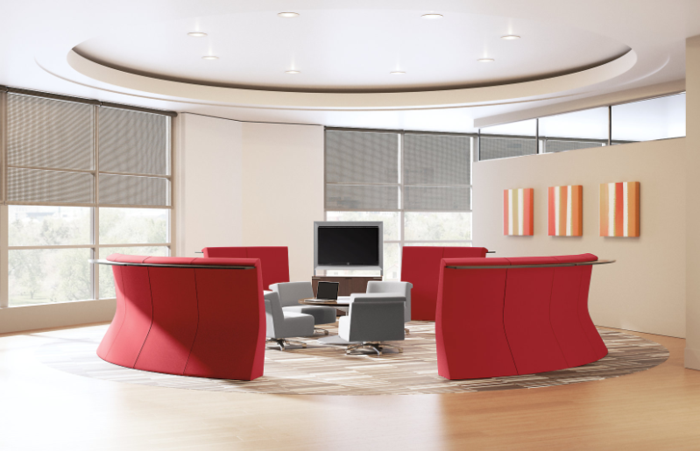 The Hedge Collection was created in response to the way people naturally interact. Its design naturally creates layered areas, where several people can sit in front while others gather around the back.
We have been in the business of creating personalized and uniquely tailored office solutions for over 30 years. For more insights on how to correctly furnish an introvert and extrovert-friendly office, get in touch for a complimentary discovery consultation with one of our seasoned specialists.
P: 1-888-230-2280 | E: hello@cdispaces.ca