Working From Home in Comfort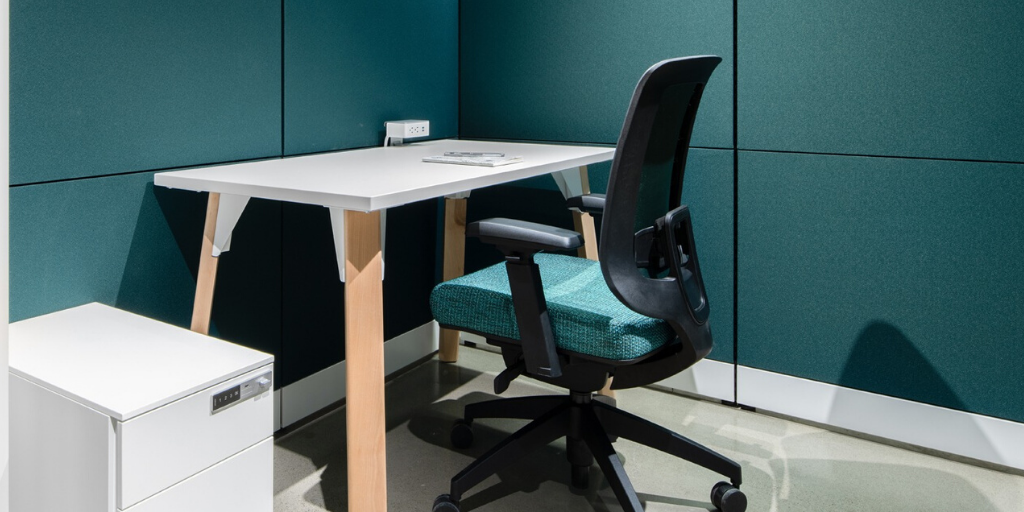 Like it or not, home offices are projected to be our sanctuary for the short term, and possibly long term, as well as healthcare officials, have expressed uncertainty as to when Canadians will be able to resume businesses as usual. With Alberta declaring a state of emergency, more offices are being shut down and a large headcount of employees are working from home. Schools, academies and daycares have shut down all physical operations, leaving students learning online, and academic staff working from home. So, if you haven't already, it's time to make a home office.
While it can be tempting to answer emails from the comfort of your sofa, we're telling you now – it's a bad idea. Not only could you fall victim to an afternoon nap, but also sitting on your couch for an eight-hour day is a recipe for a bad back. At the same time, spending a full day working from a fold-up chair isn't a great alternative either. While furniture may seem like an afterthought in a situation like this, the consequences of not utilizing the right furniture are very real.
A common misconception is that all you need to work from home is a table and a chair, however, we're taking it a step farther to say all you need to work from home comfortably, is the right desk and the right chair.
Desks
Firstly, you'll want to pay attention to your desk height. Your desk should be tall enough to accommodate your computer screen comfortably at eye level. This can increase working posture, by preventing slouching. This indirectly reduces eye strain as it encourages a healthy distance between your eyes and the screen. Desk layout is another aspect to keep in mind. If opting for a desk without height-adjustable features, consider a piece with a roll-out keyboard drawer. Typing comfort is crucial in protection against ailments like carpal tunnel and tendonitis. Typing on a keyboard that's either too high or too low can become incredibly uncomfortable over time.
Chairs
Chairs play the most important roll in supporting the correct posture. To start, a height-adjustable chair can be used at a variety of surfaces and might free up your desking options at home. Adjustable arm supports are a great way to correct typing posture and can be a good reminder to check your typing height. Try opting for chairs with lumbar supports to correct slouching in your lower back. Lumbar support can make the world of difference between waking up refreshed and waking up with a stiff spine.
While utilizing the right desk and chair at home can keep you in tip-top shape, don't forget to get up and give your legs a stretch. Our team here at CDI Spaces is passionate about ensuring you have a seamless experience between home and the office. If you're not sure where to start, get in touch with one of our experts today for a free complimentary consultation.