The Best Activity Tables for Your Learning Environment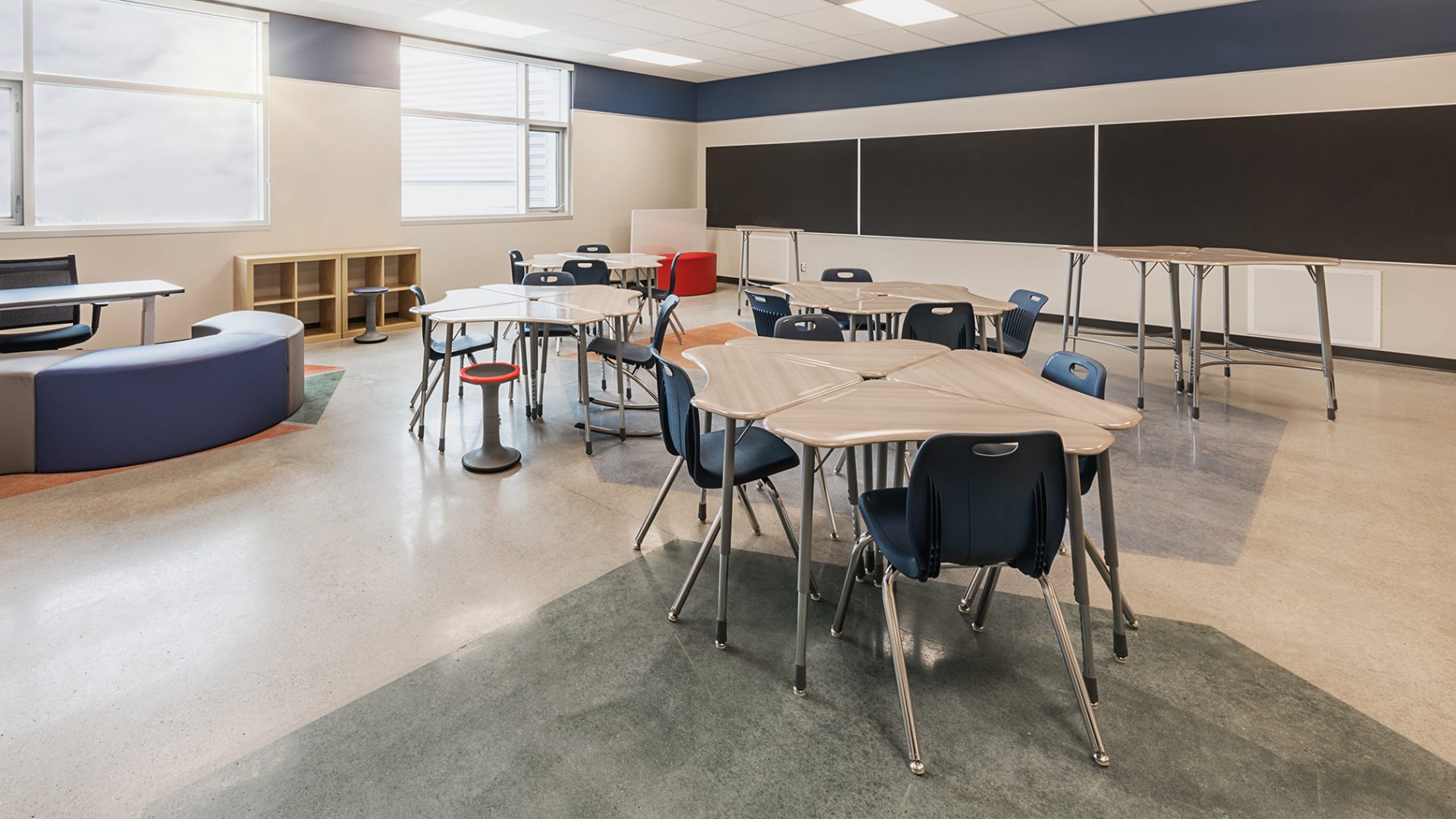 Furnishing a classroom isn't just about tables and chairs. As most educators are already aware, there are numerous factors to consider – each impacting a student's education in ways that may not be initially obvious.
Of course, quality, price, and durability are essential in the decision-making process, but what about the implications each piece of furniture has on a child's learning?
Take, for example, activity tables. There are many different shapes and options available, each with varying levels of versatility and functionality. Plus, and perhaps most importantly, each of the different shapes influences student-to-student and student-teacher interactions.
Below, in an effort to shed some light on the options currently on the market, we've discussed some of the unique traits and benefits of a few different activity tables:
Virco Flower Table
These flower-shaped tables provide an ideal location for group collaboration and cooperation. Each student has plenty of individual workspace to make use of, while still being able to actively participate in the group activities.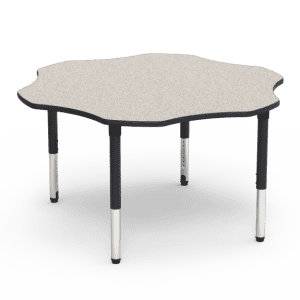 On their own, the Virco flower table accommodates up to six children. However, these tables lend themselves beautifully to larger workstations as they can be easily grouped together.
Virco Horseshoe Tables
Whereas flower-shaped tables prioritize student interaction, horseshoe tables are designed for the ease of interaction between the students and their teacher. Never further than an arm's length away, teachers can fully engage with the students as they guide a small-group lesson.
That being said, because of their shape, these tables offer less surface area for children to spread out their work. So while the horseshoe is perfect for group instruction, teachers and students alike may prefer a kidney or half-moon shape when more space is necessary.
These tables come in a standard horseshoe shape or in a deep-U shape, depending on the number of students need to be seated at the table.
Virco Mix and Match
Above we covered two of the more popular table styles, but there are actually several more table shapes available. From the standard rectangle and trapezoid shapes to racetrack and leaf shapes, there really is a table for every classroom need.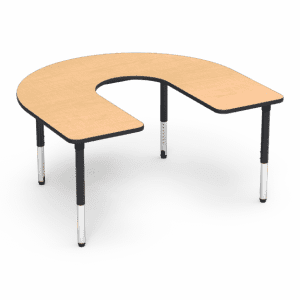 Understandably, it's unlikely that the average classroom has either the space or budget available to choose one of each. Truly the most economical and flexible option, mixing and matching may provide the ideal solution for furnishing a learning space.
Virco offers some of its products separately – enabling educators to choose any configuration of tabletop and leg they choose. Better yet, as the dynamic needs of the students or teachers evolve, so can the shape of the table – at less of a financial burden.
The same goes for damaged or worn out components. Instead of purchasing a brand new table, simply replacing the necessary element proves a much more cost-effective alternative.
CDI Spaces
As leading school furniture providers, we don't just tell our clients what we think is best. Our consultants will meet and collaborate with your front-line educators in order to fully understand the needs of their classrooms – while providing unrivaled customer service along the way.